A property rich in history will soon be the site of our mushroom growing expansion.
Approximately 56 acres located at the intersection of Penn Green and Starr Roads in New Garden Township, was the former home of Charles T. Starr who was a grower of tuberoses and carnations and one of the most successful gardeners in the state. Shipping by mail to all parts of the country, his greenhouses and business grew from small beginnings to do a big business annually. It grew into a mushroom business after World War 1 when growers decided to try to propagate mushrooms underneath the carnation beds.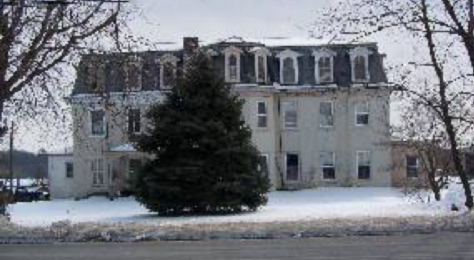 The past.
The original house on the property will be preserved. It was built around 1823 by Charles Starr's father, Jeremiah, and enlarged in 1870. Buona Foods decided on the name Pleasantville Farms as a nod to the property's history in New Garden Township and its contribution to the mushroom growing legacy in the area.
The future.
Pleasantville Farms will soon be the home of new Buona Foods mushroom growing houses—where the business with expand its growing capabilities.