Buona Foods' Gourmet Crumble is a tasty and convenient way to blend mushrooms into your favorite dishes. Combine this diced mix of baby bella, white, and portabella mushrooms with ground meat to make delicious and nutritious tacos, burgers, and meatloaf. Also great in your eggs, on your pizza, or topping your cheesesteak. Healthy, flavorful, sustainable, and easy to use. Available as 6 8 oz. cups packed in a display-ready case.
Try it these recipes: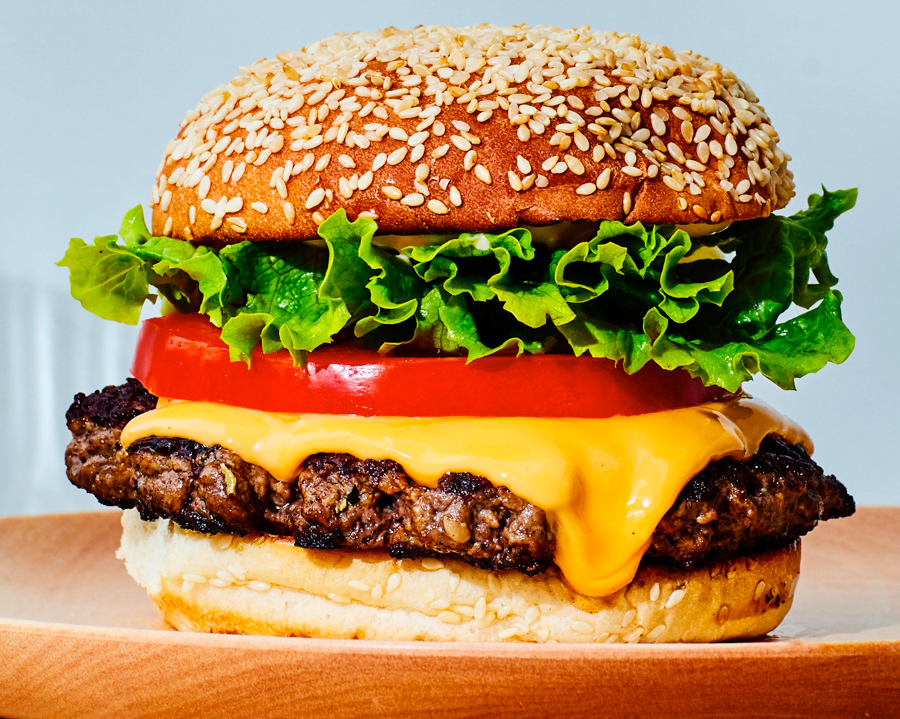 Classic Blended Burger
Ingredients
1 Package Buona Foods Gourmet Crumble
1 Lb Ground Beef
4 Hamburger Buns
Instructions
Combine 1 package of Gourmet Crumble with 1 lb of ground beef.
Mix well, adding salt and pepper to taste.
Form mushroom and beef mixture into 4-6 patties.
Either grill or cook in a skillet over medium-high heat until burgers reach desired doneness.
Place on hamburger buns with your favorite toppings and serve.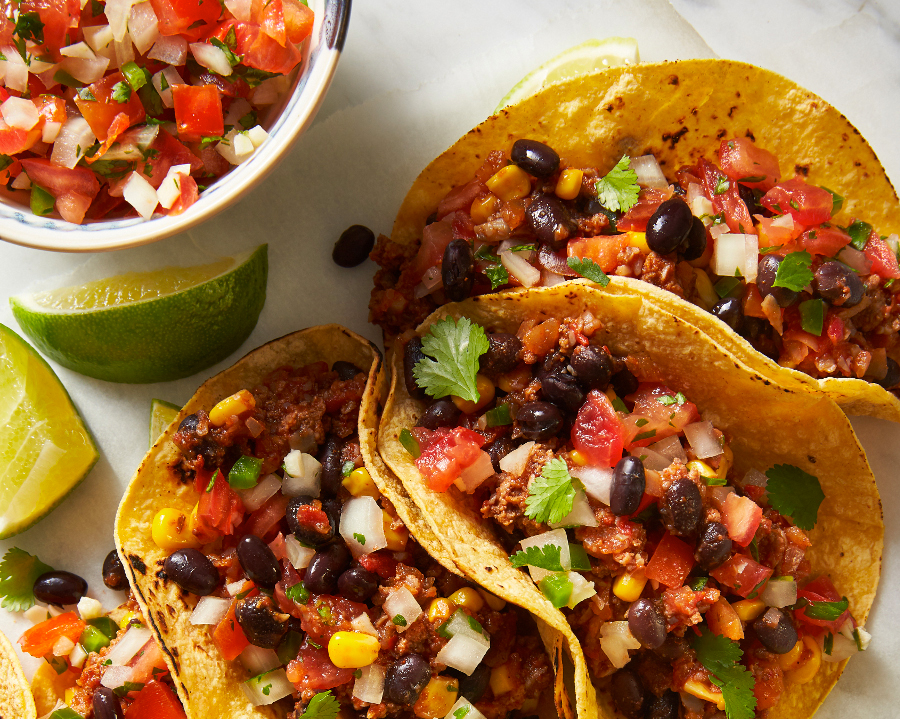 Blended Mexican Tacos
Ingredients
1 Cup sour cream
6 Tablespoons cilantro, chopped
2 Tablespoons lime juice
8 yellow corn tortillas
2 Cups Mexican Mushroom-Beef Blend (linked above)
diced avocado (optional)
shredded lettuce (optional)
shredded cheese (optional)
salsa (optional)
Instructions
In small bowl, mix sour cream, cilantro and lime juice. Cover and refrigerate.
Warm tortillas in microwave or on stovetop according to package directions. Spoon 1/4 cup Mexican Mushroom-Beef Blend into each tortilla. Top with sour cream mixture and avocado, lettuce and cheese as desired.