Not far from Buona Foods' original farm (Bella Mushroom Farms) and still right in the heart of the Mushroom Capital of the World is our newly acquired Pleasantville Farms. This 56-acre property located in New Garden Township, Pennsylvania at the intersection of Penn Green and Starr Roads is rich in gardening history.
Here We Grow…
Pleasantville Farms is now home to our latest mushroom growing expansion. 
We named it Pleasantville Farms in honor of the property's New Garden Township history.  Charles Starr was the owner of "Pleasantville Green-houses" and was the most well-known greenhouse operators in the township. He gained state-wide recognition as a grower of tuberoses and carnations. 
Speaking of nods to the past, the property's original house, built by Charles Starr's father Jeremiah in 1823, was expanded to just under 10,000 square feet in 1870.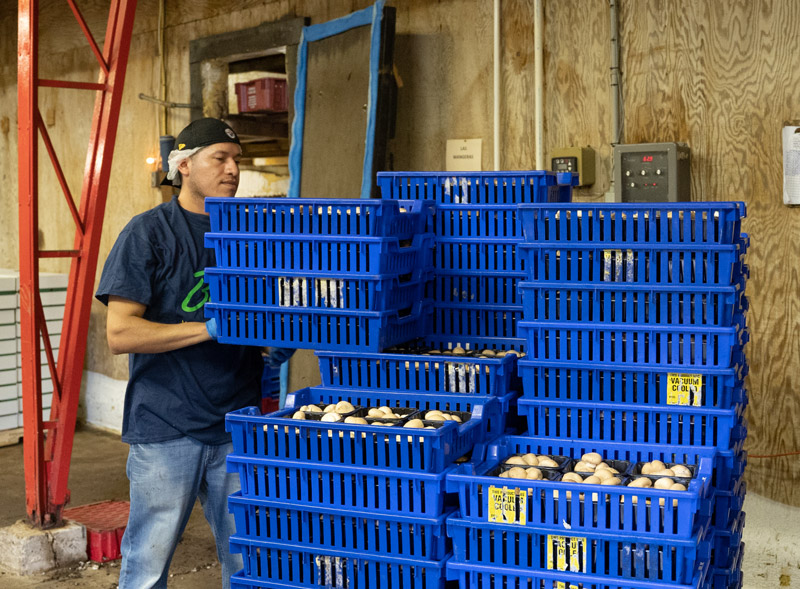 In the early 1940's Guiseppi & Angeladea Fieni purchased the property from the Starr family, raised 9 children in the "main house", and built mushroom growing houses on the surrounding land.
The main house, with its Mansard-style roof, was renovated in 2019 and sits proudly atop the property today.
As a local farm that grew into a major mushroom supplier for retailers and foodservice partners everywhere, Buona knows a thing or two about preserving and expanding upon a great original idea.
The first phase of our expansion adds approximately 20% more fresh mushrooms to our capacity.