A good mushroom takes time to grow, but we think it's worth the wait—and so do our retail mushroom partners. That's because we've proven to them time and again how much we also value spending years building and evolving our partnerships.
Now, we'd love to build a partnership with you that's simply…bella, baby.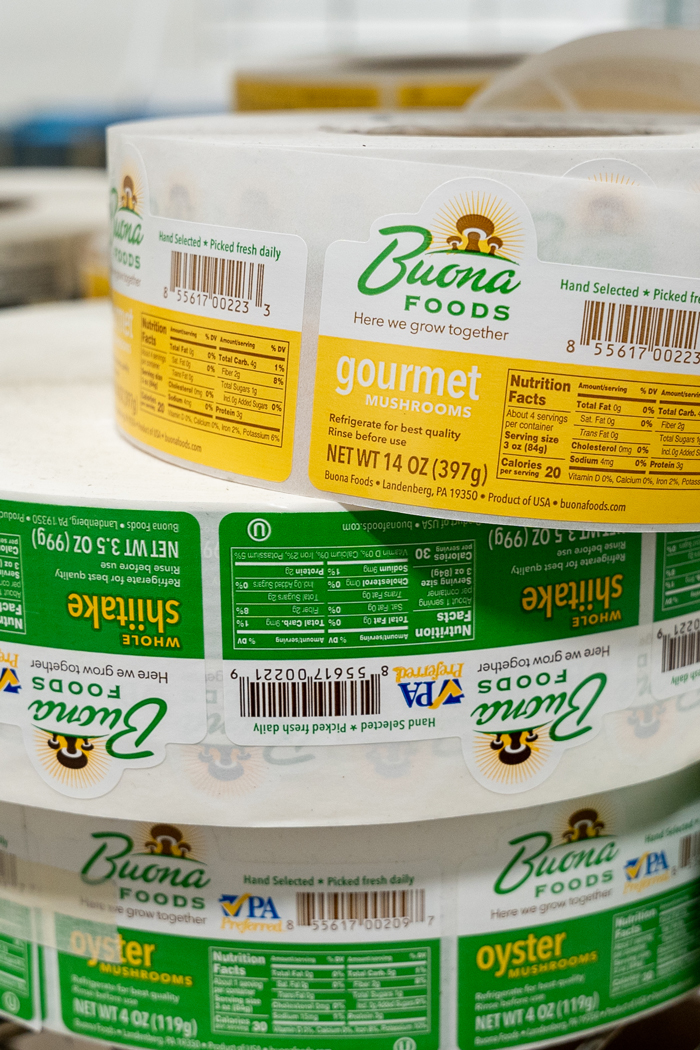 A Trusted Mushroom Seller
A third-generation family-owned and operated Pennsylvania company, Buona Foods has been trusted by regional retailers since 1983, with many customers sticking with us for over 30 years. Today, Buona sells mushrooms to retailers across the United States.
We've been able to grow to that scale because no matter how much success we enjoy, we always stick to what we know:
▪ taking pride in our work,
▪ focusing on locally grown products, and
▪ being personally involved with every customer.
Buona tends to our mushrooms by hand from our spores to your shelves, ensuring your customers can shop a fresh, delicious variety of mushrooms. Plus, we take that passion a step further, cultivating consumer interest in and preference for mushrooms by working with industry groups like the Mushroom Council.
Bulk and Retail Mushroom Packaging
Buona sells various fresh mushrooms in bulk and retail packaging, and you can customize our retail packs' sizes and/or add private labels. We also offer food service cases available with various slicing and rinsing options.
While Buona has the scale to meet even large customer's retail mushroom orders, we also offer enough of a personal touch to shift production and processing in step with custom orders.