Here at Buona Farms and Bella Farms, we grow together. That's why we need you! Buona is a third-generation family-owned and operated produce and mushroom producer in Landenberg, Pennsylvania. We supply fresh, quality mushrooms and other produce, and we're always looking for new talent to help us deliver on the quality our partners know us for.
Whatever your talent, whatever your passion, you'll find a part of our team that's the right fit for you. Take a look at our current openings below.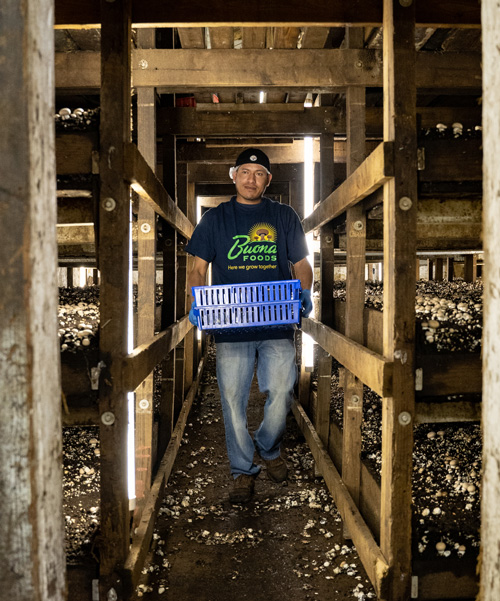 Interested in joining the Buona Foods Family?
Please apply in person at 330 Landenberg Rd, Landenberg, Pa 19350 or download our job application, complete it, and submit it to hr@buonafoods.com.
Por favor de Aplicar en Persona. Nuestra oficina está localizada en 330 Landenberg Road, Landenberg Pennsylvania, 19350 o haga clic aquí puede bajar nuestra aplicación en línea y mandarla completa a hr@buonafoods.com.
Employment Opportunities
Harvester

 

Harvesting Supervisor/Supervisor de Piscadores

Maintenance Technician

Mushroom Packaging/Empacadora de Hongo

 

Part-Time Production Staff

Truck Drivers: Non-CDL